OUR TEAM
Resourcive has a team of experienced Telecom and Technology Experts, and a support staff with strong customer service orientation who have decades of experience working with vendors.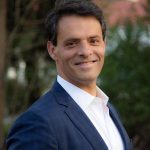 Tom Gesky
Founder, CEO, Chairman
Tom Gesky founded Resourcive in 2001 to provide clients with more effective and cost-efficient Telecom/IT delivery solutions. Under his leadership, Resourcive has developed contractual relationships with over 100 carriers/providers, serving more than 300 corporate clients whose combined annual spend exceeded $600 million; resulting in more effective networks, and millions of dollars of cost reductions. Tom has over 20 years of Telecom/Technical related experience in positions ranging from Technical Trainer to Account Manager, Sales Manager, and District Manager. He received a BA from Hofstra University, and is a certified Leadership Trainer, and an active member of Vistage Leadership Advisory & Development Group. Tom has 2 daughters, and a son, and is an active participant in sailing, skiing, cross-fit, martial arts, fishing, reading nonfiction, global travel, and cooking.
Kyle Hall
President
As President, Kyle ensures alignment of client vision throughout relationship beginning with initial scoping calls and continuing throughout full lifecycle through his management of the implementation and account teams.
Prior to joining Resourcive, Kyle served in the US Army Special Forces as a Green Beret. He brings the skills and experiences learned operating in volatile, uncertain, complex and ambiguous environments to his role with Resourcive- his constant eye towards creating win-win partnerships has been integral to the success of many recent engagements.
Kyle holds a Bachelor's in Organizational Leadership from the University of Charleston and is attending the Mason School of business at the College of William & Mary in pursuit of his MBA. Kyle enjoys outdoor sports, travel, education and spending time with family.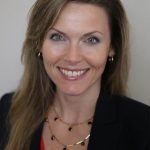 Kathleen Colborn
Director, Strategic Partnerships
Kathleen joined Resourcive as an integral and senior part of the team to spearhead the National Private Equity initiative, as well as identify new growth opportunities and develop strategic partnership channels. She has spent 15 years in the Financial Services Industry and aligns our client's goals with Resourcive's offering to ensure every engagement moves forward seamlessly and efficiently, while meeting the financial and business needs of each client. She is passionate about her work, communicating our story, and delivering the professional promise we make to each of our clients with the highest level of integrity and ethics.
Kathleen holds a B.S.B.A. in Finance from Shippensburg University of Pennsylvania, is a 20-year resident of New York City and enjoys skiing, tennis, and horseback riding in her free time.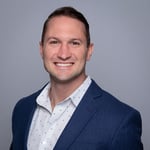 Nick Creasey
Managing Director of Strategic Partnerships
Nick builds relationships with Private Equity firms and serves as an intermediary between partner agents and clients. Nick manages partnerships and illustrates the value Resourcive brings to our enterprise clients in all sectors.
Before joining the Resourcive team, Nick spent six years as a Special Operator in the United States Navy. He learned invaluable leadership, commitment and communication skills in his time with the special boat teams.
Nick holds a Bachelor's in Business Management from Wilmington University and completed his Master's in Strategic Leadership from the University of Charleston, West Virginia. Nick enjoys spending time with his family, CrossFit, the beach, and anything Pittsburgh sports.

Filomena Walden
Implementation Manager
Filomena manages the orders during the installation process. This includes ensuring orders are processed in a timely and cost effective manner. Throughout the provisioning process Filomena is the conduit delivering effective communication between the client and the provider enabling on time delivery. Filomena brings many years of customer service, starting as a Customer Service Representative ("CSR") with a direct carrier, quickly rising to a leadership position managing a team of CSRs. She then moved into a customer support role managing large scale deployments across many clients and providers. She quickly started handling the end to end project management. Filomena holds a Business degree from Berkeley School in White Plains NY. Filomena enjoys reading and walking. She is fluent in Italian.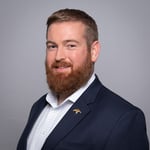 Kyle Gotzman
Director of Client Services
As an Director of Client Services, Kyle works as an extension to the client team offering subject matter expertise, leadership, analysis, and due diligence in pursuit of the client's strategic goals and objectives.
Prior to joining Resourcive, Kyle served twelve years in Marine Special Operations Command as a Marine Raider. He has extensive experience leading local and global operations delivering exceptional and measurable results. He possesses a comprehensive background in partnership development and has successfully lead teams in dynamic and fast-paced environments.
Kyle has a bachelors degree in Project Management from Bellevue University and is currently pursuing an additional bachelors degree is Software Development. He enjoys the outdoors and spending time with friends and family.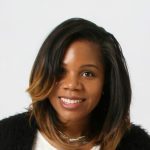 Desiree Battle
Implementation Manager
Desiree guides clients through a successful implementation with superior communication, organization, and planning. She is a solution driven Implementation Manager with 10 years of progressive experience leading and executing projects to meet organizational objectives. Desiree is highly skilled in full life cycle project management and constructively manages deliverables with aggressive deadlines. Her ability to work across functions, creatively resolve problems, and foster productive collaboration creates effective solutions for our clients. Desiree started her career as a sales and project engineer designing and supporting the sales of industrial mixers for the oil & gas industry. She navigated her way from supporting sales to Project Manager, managing the design, programming and installation of building automation systems for several high-volume retail clients both domestically and internationally.
Desiree holds a bachelor's degree in engineering from Rutgers University and a master's degree in project management with a concentration in Construction from Northeastern University. Outside of work Desiree enjoys sports of all kind. Hand her a racket and she immediately 'transforms' into Serena Williams, hand her a bat and she thinks she is Hank Aaron. Desiree spends most of her time enjoying her sons who are thirteen and six.